Markilux 970 Basic Overview
Extra compact (140mm x 260mm) full cassette.
Contemporary angular design.
Swivel joint enables awning to reach preset pitch angle after extension.
Bionic tendon folding arms for quiet operation.
LED spotlights which can be mounted in groove below the awning.
The Markilux 970 is suited to installation at the wall, ceiling or rafters.
Timeless colour range with strong accent colours available for front profile – powder coated finish available.
Maximum width 6000mm, maximum projection 3000mm.
Design Features
Smart optional accessories for enhanced comfort: the Markilux 970 is compatible with a wireless remote control, sun and wind sensors per sensor technology.
6 timeless lounge and standard colours for cassette and front profile, freely combinable with 6 modern accent colours.
Designed and engineered in Germany.
Technical Features
Particularly compact cassette with 140 mm overall height and 260 mm depth.
Comes as standard with robust bionic tendon.
Swivel joint for preset angle of pitch and for optimum drainage of rain from 14 degrees of pitch.
Maximum width: 600cm
Maximum projection: 350cm
Optional Features
Radio-controlled motor with radio remote control for ease of use.
Hard-wired motor operation (optionally with automatic weather controls) for straightforward and easy operation.
In the case of manual operation ease of use is ensured with the spring-assisted gearbox.
Awning available in non-standard RAL colours.
Fabric Options
Markilux patio awnings use high tech water resistant and self cleaning fabrics woven in Germany. Most have achieved the highest possible solar protection factor for textiles (UPF 50+) in independent tests by the Hohenstein Institute.
With over 250 colours and patterns available, from the modern Visutex collection to the timeless Classics range, there is a fabric for everyone. Most patio awning fabrics are classified as either Sunsilk, which is a single woven fabric providing a silky smooth finish and brilliant luminosity, or Sunvas, which is double woven to deliver a softer luminosity. For additional water and fire protection the Sunsilk or Sunvas Perla are available for a 5% surcharge on the awning price.
Click here to see the full range of Markilux fabrics and patterns.
Frame Colours
The below frame colours are available at no extra cost. Together with the vast range of fabric patterns on offer, they offer an almost endless choice of finishes for every awning.
Traffic White

Off White

Metallic Aluminium
Stone Grey Metallic

Anthracite Metallic

Havana Brown
NEW High Five MX Collection
Upgrade to this new trendy range of frame colours at no extra cost (limited time only). These have been released to celebrate Markilux's 50th anniversary and are the perfect addition to modern patio and balcony areas.
Concept Black
New Champagne Metallic
Space Blue Metallic
Real Silver Metallic
Fine Green
* Powder coat your awning any RAL colour (surcharge applies) with the Colour on Demand service.
Markilux 970 Options & Accessories
Markilux offer a wide range of options and accessories to add the perfect finishing touch to your awning installation. The below products are suitable for the Markilux 970 – click here for more information.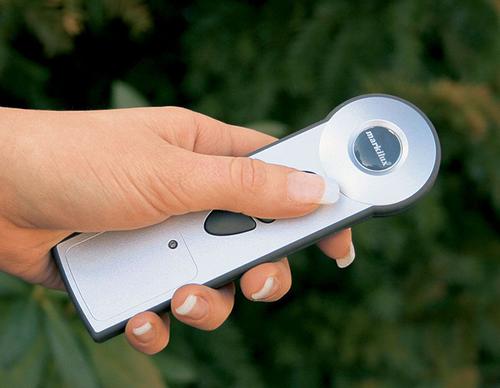 Remote Control
Vibrabox Vibration Sensor
Soliris Sun and Wind Sensor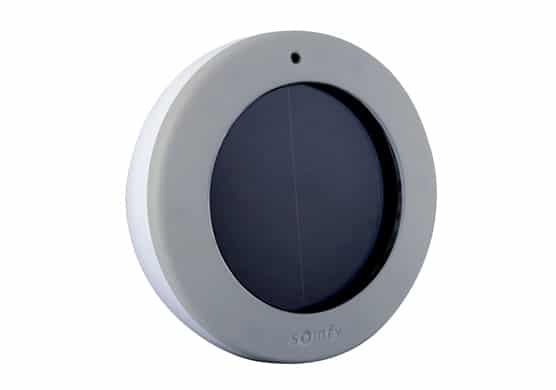 Sunis Sun Sensor
Fabric Signwriting
Why choose Markilux and Roché?
Markilux products combine years of experience and expertise in the design and manufacture of awning frames and fabrics. Roché has worked with Markilux for the last 20 years, and over this time we have learnt that no wall mounted retractable patio awning lasts longer, with customers enjoying years and years of hassle-free usage.
Safety
Markilux are audited by independent bodies which document their commitment to quality. All awnings are CE marked and have been tested according to the European Standard EN 13561, at wind speeds up to and including Beaufort 5.
Innovation
By setting the precedent in design, engineering and manufacture, Markilux is at the forefront of innovation. As a result their products anticipate the requirements of tomorrow and meet them today.
Dynamics
At Roché we offer the latest Markilux product designs. Customers can depend on us for the most recent technological advancements, whether it's an upgrade for an existing installation or a completely new awning.
Functionality
All awnings are manufactured from the best quality materials, ensuring problem-free operation for many years. Whether an electric or manual design, many find their awning couldn't be any easier to use.
Service
As a specialist Markilux dealer, our team are experts when it comes to the sale and installation of patio awnings. Markilux has supported Roché over many years with training and technical knowhow.
Design
Trend setting or classic, Markilux products are always timeless. Expert designers have created beauty in both the technological and the textile, and we work closely with them in the manufacture of each bespoke product.
Back to Patio Awnings
Book A Survey