Weinor Zenara
Contemporary avant-garde full cassette design.
iF Red Dot Design Award winner with unique wall fixture system.
Stylish range of frame colours & vast fabric choice.
Remote control operation and wireless wind vibration sensor as standard.
Folding arms utilising Weinor "Longlife" belt technology.
Front profile with integrated gutter and hidden water drainage spouts.
Remote control or manual Shadeplus option for additional vertical sun protection.
Options for integrated cassette LED lighting – the Weinor Zenara LED.
Maximum width of 6500mm & maximum projection of 4000mm.
Design Features
New, purist look.
Sturdy housing means less profile sag.
Widths from 5.5m supplied with wire tensioning technology as used in suspension bridge construction.
Available up to a width of 6.5m with just two installation brackets.
Durable, quiet operation
The new arm features an exceptionally robust high-tech belt.
Technical Features
Slender LongLife arm which has been tested to more than 100,000 cycles.
Extremely quiet operation and no maintenance required.
Drop-forged aluminium in joint – light but highly robust.
Excellent fabric positioning.
Awning can be set between 5° and 40° pitch.
Wind lock safety device.
Mechanical parts elegantly concealed.
Unlike conventional awnings, the Zenara only needs to be connected to the wall at two points (up to 6.5m wide).
Optional Features
Many fabrics and frame colours available.
Wide choice of sensors available for automation of motorised awnings. Eolis vibration sensor and BiSens sun, wind and rain sensors.
Compatible with Weinor LED lighting and infrared heating accessories. Individual LED spotlights can be integrated into the awning cassette.
Valance Plus provides added vertical protection against the sun and prying eyes (not available on coupled units).
Fabric Options
In total Weinor offer nearly 100 fabric choices from their True Colour acrylic range and 50 from their Magic Colour polyester range.
All Weinor fabrics provide outstanding sun protection values, with a maximum UV protection factor of UPF 50+. This is the highest available, filtering between 93% and 99.9% of UV rays, depending on your colour choice.
The nano-finish on Weinor fabrics causes dirt, water and oil to bead up and simply roll off. This keeps the fabric looking its best for many years to come.
Temperature-lowering and energy-saving Weinor fabrics can lower the temperature of  living space by 20% if dark colours are used, by 20 to 30% if medium-dark colours are used, and by 30% if light colours are used.
Click here to see the full range of Weinor fabrics and patterns.
Frame Colours
Weinor offer a choice of 9 scratchproof trend colours (WiGa) with an elegant textured look and 47 standard RAL colours in a silk gloss finish for no extra cost. Combined with the choices of fabric you have countless options to personalise your awning.
If you still have something different in mind it is possible to powder coat your awning any RAL colour (surcharge applies). This gives you the flexibility to match existing features on your home or, for commercial awnings, reinforce brand colours.
White Aluminium
Sparkling Iron
Pure White
Iron Glimmer
Grey Aluminium Metallic
Fir Green Metallic
Dark Aluminium Metallic
Chestnut Metallic
Anthracite Metallic
Accessories
Weinor offer a wide range of options and accessories to add the perfect finishing touch to your awning installation. The below products are suitable for the Weinor Zenara – click here for more information.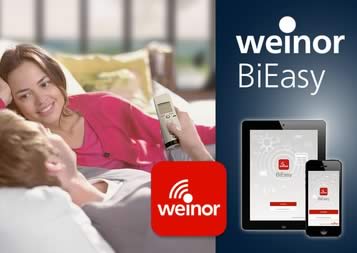 BiConnect
BiSens Sun, Wind and Rain Sensors
Eolis Vibration Sensor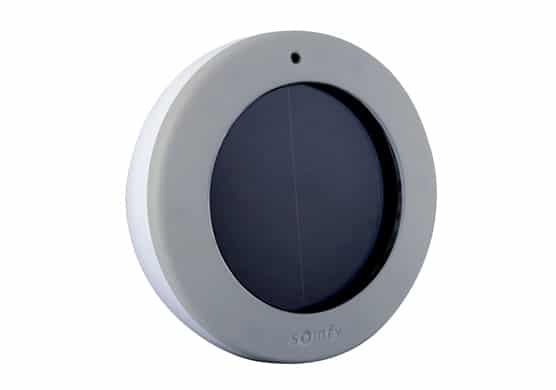 Sunis Sun Sensor
Tempura Heater
LED Lighting
Paravento Side Blind
Fabric Signwriting
Why choose Weinor and Roché?
Weinor were established over 50 years ago in Cologne, Germany. Today they are a globally recognised and multi-award winning manufacturer of awning products, combining years of knowhow in the design and manufacture of frames and fabrics.
Roché have worked closely with Weinor for over 20 years and supplied and installed hundreds of their products. We choose Weinor as a partner as we know first hand their products last for years without issues. All Roché surveyors and installers are Weinor trained and certified.
Quality of Materials
All the screws and bolts found in Weinor products are made of stainless steel. Arm joints are composed of a non-rusting, drop-forged aluminium alloy. The open-link chain in arm joints from high-grade, non-rusting round steel. In addition all Weinor products undergo a special powder coating process to provide an effective weatherproof and anti-corrosion coating. Weinor awnings can withstand the harshest of weather conditions seen in the UK.
Weinor only produce high quality products and to ensure top quality service, you can only buy their awnings from certified dealers such as Roché. That way, everything from advice to installation is in the capable hands of Roché's product experts, who ensure assembly is carried out professionally and in compliance with statutory regulations. A five year guarantee with domestic installations provides additional peace of mind.
Back to Patio Awnings
BOOK A FREE SURVEY