Increase Your Business's Potential in 2018 with a Commercial Awning
The end of the year is an important time for business owners. The run up to Christmas is perfect for reflecting on the year's successes and making plans for the future, such as potential investments which can improve growth for 2018. As part of this an increasing number of UK businesses are opting to invest in a commercial awning.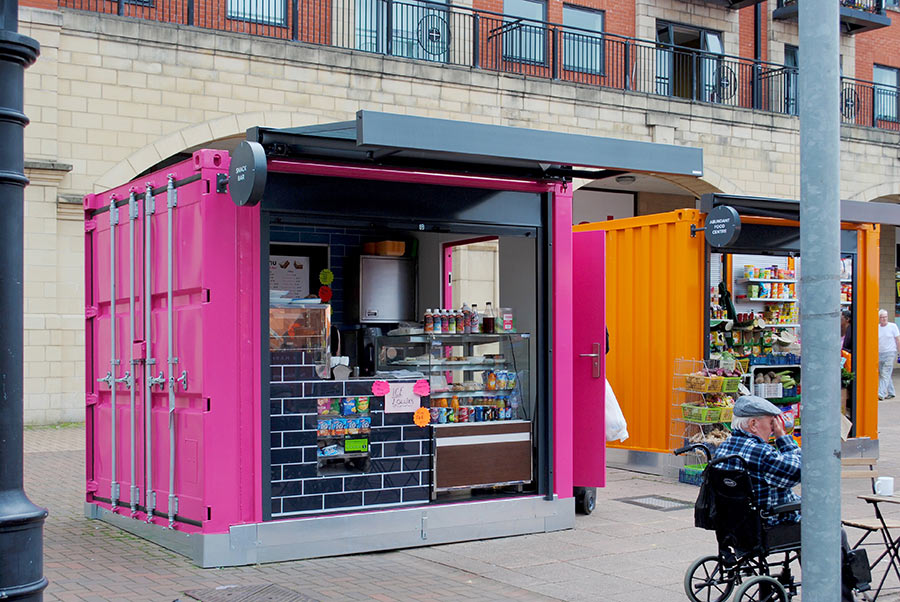 Commercial awnings have a number of benefits;
Increase Usable Floorspace
Assess the average spend per cover (or customer) to calculate the potential revenue based on your current floorspace. By increasing the usable square footage, such as by adding an all weather outdoor dining area, it is possible to increase this potential spend. A commercial awning is a cost effective way of extending; cheaper, less intrusive to install and more flexible than a built-on extension.
Create a Feature
Whether it's accommodating smokers outdoors or creating a roof terrace lounge bar, commercial awnings can add a unique feature to your business. The best examples of commercial awnings tend to be those which don't only entice people into a business, but those which help keep them there, spending money.
Add Curb Appeal
A high quality Markilux or Weinor awning can be the perfect finishing touch for a business. If you are lucky enough to be positioned on a busy high street, an eye-catching restaurant or shop awning can help you stand out from the sea of other businesses. Signwriting allows you to reinforce your brand when you may otherwise have been unnoticed. You can also choose to have full, semi or open cassette awnings powder coated in a RAL colour to match your company colours.
Which Awning?
A wide range of patio, veranda, conservatory, vertical and freestanding awnings are available to enhance any space. For street-facing shops or cafes a patio awning or vertical blind may well be the be best solution. For glass extensions, such as in a garden centre, a conservatory awning can help maintain temperature control.
Where there's more space, such as in some hotels, restaurants and clubhouses, freestanding awnings have the strength to provide large area coverage. If you are investing in an awning for outdoor weather protection, it makes sense to make the most of all of your outside space.
All awning types can be categorised by how well protected the fabric and mechanism are when it's not in use. Open cassette awnings do not have a protective cover, while semi cassette awnings have some protection from rain. Full cassette awnings offer the highest level of protection from vandalism and weather damage, as everything is contained within the aluminium surround. All designs have a choice of fabrics and colours.
Roché work closely with business owners and architects to meet their exact requirements. Learn more about your options in our Buyer's Guide, or speak to the office to discuss your requirements and arrange a free survey.